Free-to-download tool 'Quality Tracker' aims to provide a 'constant reminder of quality targets'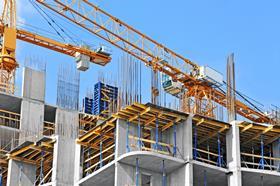 A trio of industry bodies have launched a free app which aims to help stakeholders in a building project see for themselves if quality targets set for the scheme have been met.
Launched by RIBA, RICS and the CIOB, the 'Quality Tracker' is a free-to-download digital tool designed to improve the quality of ongoing work and finished buildings in the construction industry.
Designed to be a "constant reminder of quality targets" – and being trialled for six months from today – the tracker sets up what the three organisations call a "formal 'chain of custody for quality' aligned to the RIBA Plan of Work".
The app aims to help all prospective and current members of a given project team better understanding of their risks, they said.
Once a scheme has been completed and signed off the tracker gives purchasers, tenants, investors and asset managers an account of the quality targets for the building they are buying into and its development history.
RIBA president Ben Derbyshire said the cross-industry initiative would enable clients and construction industry professionals alike to achieve better long-term building quality.
"The industry needs a shared definition and method of measuring quality, and better ways to account for risk and uncertainty and this tool is an excellent response to those issues."
Architect Henning Stummel welcomed the move saying said: "I will be very happy to test the Quality Tracker. A sensible and timely initiative from the RIBA."
Details of the pilot can be found here.