Construction industry figures call for clearer leadership from training body after sudden resignation of chief executive Adrian Belton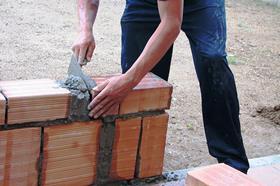 Industry heavyweights have called for clearer leadership from the sector's training body the CITB, after the sudden resignation of its chief executive Adrian Belton this week.
Belton – who the CITB said will leave this month after less than three years in charge – is departing at a critical time for the body, which faces a fight for survival next year.
The CITB's future is being reviewed by the government, with former chief construction adviser Paul Morrell enlisted to work on the review.
The statutory levy that funds the CITB is also up for renewal next year, with thousands of construction firms set to vote on whether or not to continue it next autumn – a vote that informed sources believe the CITB risks losing unless it agrees to substantial reforms.
This year the CITB has faced behind-the-scenes criticism from large firms angered by the prospect of having to pay two training levies from next April, when the all-industry apprenticeship levy kicks in on top of the CITB's existing levy. This "double paying" will affect some 900 large construction firms.
A source close to the CITB told Building that major contractors broadly supported the CITB but "do not want to pay twice" and will demand a reduction in the CITB levy and better value for money from its training services.
The source added: "I think the industry has sat patiently and waited for a clear plan [from the CITB]. It was not an onerous task, but it never came together.
"The CITB could be so much more efficient and effective. We have to have some really grown up conversations [about reform] as losing it would be a disaster for the industry."
Sarah Beale, the CITB's chief financial officer, has been promoted to acting chief executive until at least next autumn, tasked with winning over both industry and the government.
Mark Farmer – whose recent government-commissioned review into the future of construction, Modernise or Die, called for the CITB to be reformed – commented: "Any reform or review of the CITB will be like moving deckchairs around on the Titanic unless some of the bigger picture issues facing the industry raised in my recent review are addressed."
Suzannah Nichol, chief executive of contractors' trade body Build UK, which has also called for reform of the CITB, said: "The construction sector has been consistent in calling for strong, focused and responsive industry skills body and CITB's commitment to reform means we are in a good place to meet these calls."
CITB chairman James Wates said: "CITB is now moving onto the next phase of its reform, which is engaging with industry on how it will support, delivering the required change and consulting on a new levy order.
"This includes reforming the grants scheme to ensure that levy funds are invested in the skills most needed by our industry."