Contractors Appeal has collected more than 250,000 items

An initiative from the construction industry to source PPE for NHS frontline workers has collected 250,000 items of PPE worth more than £1m since it was launched in March.
The campaign, set up by the Contractors Appeal and the Nead, was set up to help support those fighting covid-19.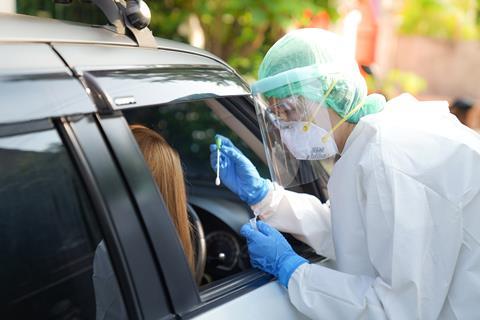 Contractors Appeal was co-founded by Paul Ford, chairman of contractor De Group, and Paul Cluskey, managing director of demolition specialist Cantillon, and has grown into a UK-wide network of campaigns supplying emergency PPE equipment such as masks, sustainable scrubs, disposable suits and face visors to health organisations.
These include care homes, hospices, schools, funeral directors, local authority teams working with homelessness and some NHS facilities.
The Nead is a database designed and built by CA to geographically track donations of PPE and also locate those appealing for PPE.
The Contractors Appeal has also used finances raised through a JustGiving page to purchase 50,000 medical masks, currently being donated to care homes across the UK.
The PPE has been supplied directly into the intensive therapy units of numerous hospitals across the UK, as well as supporting several funeral directors which had no PPE.
The organisation also sent PPE to three hospices in Oxford, Epsom, Surrey, and Hayes, west London, that had been due to close because of a lack of protective gear.contractor.
Key Contractors Appeal contributions
An individual donated 9,000 balaclavas that were designed for frontline staff managing the Ebola crisis. 1,000 of these have been sent to a major Hospital Trust and smaller local healthcare screening pop-up facilities. The rest is being held in storage for distribution at a later date
15,000 medical masks and 800 type 5 and 6 grade disposable PPE overalls sent to a major hospital trust, ensuring their critical care unit did not run out of stock between a Saturday and when their NHS delivery came on the Tuesday
Provided an Essex Hospital with 850 type 5 and 6 disposable suits and 450 of the same to a main London hospital
A seamstress in Ilford is sewing masks - 1,000 of them were sent to Leicester Hospital
Provided PPE to hundreds of care homes and volunteer groups supporting homeless and local ancillary tasks