Construction bodies say government's position on the industry lacks clarity and substance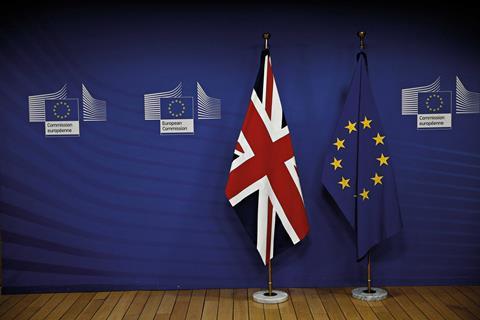 Trade bodies tasked with finding out from government how Brexit will affect construction have admitted they are still in the dark less than seven months before the UK leaves the EU.
Last month a Building poll revealed two-thirds of the industry thought the government did not care enough about construction to get it a good Brexit deal.
Galliard Homes chief executive Don O'Sullivan said then: "No one in government is advising us."
Now trade bodies have spoken out, with some saying the government's position on the industry lacks "specifics" and is "neither clear nor timely".
RIBA chief executive Alan Vallance said: "There has been little in the way of specifics from government around areas like mutual recognition of professional qualifications."
Hew Edgar, policy manager of RICS, said: "The information we're getting is neither clear nor timely."
He added discussions with government have been hampered by Cabinet reshuffles and the revolving door policy for ministers.
But some have complained trade bodies are not doing enough to get a better understanding of what Brexit will look like for construction.
Gleeds chairman Richard Steer said: "Leading groups need to be beating a path to the door of Number 10."
And Liberal Democrat peer Andrew Stunell said construction needed to take a leaf out of the automotive sector's book: "It has the ear of government and I'd like to see more positive signs that the Construction Leadership Council is grasping the issues and is holding its end up."
But CLC member Simon Rawlinson said: "The CLC has made its position on things like the labour issue clear to the government at the highest level and the sector deal is some recognition of that."
Nearly 90% of respondents in Building's recent poll said there needed to be a clearer plan for tackling skills shortages in the industry.
The government's negotiations with the EU have come in for criticism, but Redrow chief executive John Tutte said: "We don't want a really bad deal, but you have to have a point where you need to be in a position to get up and walk away."