Industry figures criticise 'bizarre' U-turn on 2016 zero carbon homes target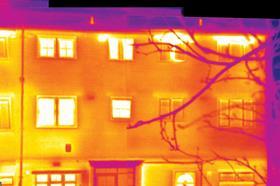 Further industry figures have slammed the government's decision to scrap allowable solutions and its zero carbon building policies.
The move was revealed last Friday in the detail of George Osborne's economic productivity drive, called 'Fixing the Foundations'.
Speaking to Building, UK Green Building Council chief executive Julie Hirigoyen labelled the move "bizarre" and "very disappointing." She said it could impact upon housebuilders and make the UK "un-investable".
Hirigoyen said: "Housebuilders are having the rug pulled from under them on something they have invested a lot of money, time and effort into. It makes the UK in some ways un-investable."
"It's a bizarre u-turn on a policy which was well underway. The government has changed the goalposts six months before the 2016 deadline. It's very disappointing to say the least."
Kate Henderson, chief executive of the Town and Country Planning Association, also expressed her disappointment at the Conservatives government's decision to axe the "world leading initiative for sustainable development."
She said the policy was "crucial to driving innovation in the development industry and providing a firm foundation for planning decisions" and added: "The cancellation of the policy marks the end of any benchmark for building the high quality, sustainable homes that we so desperately need."
Henderson also said scrapping the policy "is also a marked contrast to other nations who have created entirely new industries from building highly sustainable new places."
Neil Cutland, director of Cutland Consulting, also expressed his dismay at the decision, and said: "It's terrible news for the UK and the environment. It's the most disappointing thing I've heard in a while."
In the productivity plan, the government said it "does not intend to proceed with the zero carbon Allowable Solutions carbon offsetting scheme, or the proposed 2016 increase in on-site energy efficiency standards."
As a result of the change the 2016 zero carbon homes target will be dropped, and industry sources understand the 2019 target for non-domestic zero carbon buildings will also be axed.