Latest statement reports increasingly good product availability
Inflation of around 23% has been typical for construction products and materials so far this year, the Construction Leadership Council (CLC) has reported.
The figure was quoted in the latest update from the CLC's product availability working group, which said rising energy prices and input costs were keeping prices up, despite improving availability of products.
Customers were warned to expect further inflation for energy intensive products such as insulation, cement, concrete and steel and the statement raised concern that price volatility had led to the failure of relevant indices to reflect market reality.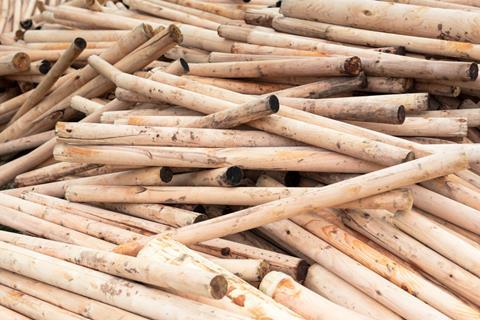 The statement, authored by John Newcomb, Builders Merchants Federation chief executive, and Peter Caplehorn, chief executive of the Construction Products Association, said product availability was improving and reported that the market had become adept at managing supply.
But the pair, co-chairs of the CLC working group, said some products – such as bricks, aircrete blocks, roof tiles, semi-conductors and gas boilers – remained on allocation or subject to longer lead times.
Demand was predicted to remain positive into the second half of the year, although they said private housing appeared to be coming off its highest level for certain products.
>>> Who pays for materials price inflation?
>>> Materials manufacturers report booming sales as inflation reaches 25%
"Market participants suggest that a slight slowdown in demand may in fact serve to allow stocks to be rebuilt and improve availability," they added.
According to Caplehorn and Newcomb, timber prices have "largely stabilised" from the highs seen last summer as demand eases.
But there remains upward pressure on the price of birch plywood and its potential substitutes, with little availability due to Russian sanctions.