Big three of US, China and India will account for more than half of global building output by 2037
The UK is set to be the fastest growing country for construction in Western Europe over the next 15 years, according to a new study by economists at Oxford Economics.
Called Global Construction Futures, today's report says global construction work is forecast to grow by US$4.2 trillion (£3.5tn) over the next 15 years – from US$9.7 trillion (£8tn) in 2022 to US$13.9 trillion (£11.5tn) by 2037.
"Growth in global construction will be underpinned by the superpowers of China, the US, and India which combined will add almost US$2.4 trillion (£2tn) to global construction work done over the next 15 years," said Graham Robinson, global infrastructure and construction lead at Oxford Economics.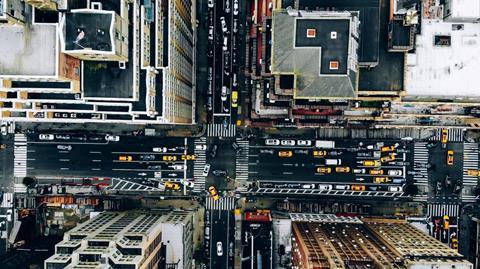 "India will be the world's fastest growing global construction superpower, becoming a US$1 trillion (£830bn) market by 2037."
China, the US, and India will account for 51% of all construction work done globally by 2037, the report said.
It warned the US will see $150bn (£124bn) less residential work carried out this year because of rising interest rates and a global correction in house prices – but said work in the key manufacturing and industrial sectors will stay "robust".
China will see construction work rise after 2025, the report added, after the easing of its zero-covid strategy while India will overtake Germany to become the third largest global construction market before the end of the decade with civil engineering driving the growth as the country's government invests in infrastructure in the wake of covid-19 lockdowns.
The UK is expected to be the fastest growing larger construction market of the major Western European economies over the next 15 years, driven by large mega infrastructure projects.
The report, put together by Oxford Economics and financial services firm Aon, said "the transition of Britain's power networks to renewables by 2035 and greater energy security are key drivers".
James MacNeal, global head of construction and infrastructure at Aon, said: "The adaptation of existing infrastructure to become more resilient to a warming climate will also be a massive opportunity for the global construction and engineering industry."
Elsewhere, the report said there is expected to be heightened growth in Eastern Europe over the next 15 years, as an estimated US$1 trillion (£830bn) reconstruction effort will need to start when the Russia-Ukraine conflict ends, and with rebuilding after the recent earthquakes in Turkey.
The report added construction materials costs could be at least 15% higher than pre-pandemic levels by 2037.