New stock deal will raise £435m and leave shareholders with 5% in the troubled contractor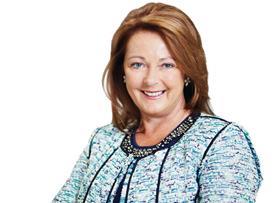 Details have been announced of Interserve's revised rescue plan which it hopes will raise around £435m to help pay down its debt and restore investor confidence in the struggling contractor.
The firm told the Stock Exchange today it will place 19 new ordinary shares at 15.3p for every existing ordinary share with its main lenders, where every £9-worth of stock will be swapped for £10-worth of debt.
The 2.8bn new shares will account for 95% of the group's total ordinary share capital once the new stock has been issued.
Interserve, whose cash generation foundered via a series of costly energy-from-waste contracts, said the deleveraging proposal was "currently the only plan that is capable of implementation in order to provide sufficient liquidity, cash and bonding facilities to allow the group to service short term obligations and secure a stable platform".
Under the terms of its plan shareholders will be left with 5% of the group's stock, versus the 2.5% mooted previously, although this is still half that proposed by Coltrane Asset Management, the US activist shareholder which recently increased its stake in the contractor to 27% and called for the entire Interserve board, bar chief executive Debbie White (pictured), to be removed.
Interserve's RMD Kwikform equipment services business will be ringfenced and £350m of the contractor's debt will be allocated to it and the group's lenders will be providing £110m of new cash under what it calls a New Super Senior Facility to improve the firm's liquidity. That loan will mature in three years' time.
It will be putting the deal to a general meeting on 15 March, just over a week before another meeting is held on 26 March to discuss the viability of alternative plans being put forward by Coltrane.
In a statement White said the latest proposals were in the best interests of all of the firm's stakeholders and the deleveraging plan represented "a significant milestone for Interserve".
She added: The plan provides new liquidity and creates a strong balance sheet, which, alongside our Fit-for-Growth programme, will provide us with a competitive financial structure to continue to improve the business and deliver on our long-term strategy."
Interserve also announced today that it posted a £111m pre-tax loss in 2018, less than half of the group's deficit of £244m in the previous year. Turnover was down 11% to £2.9bn.
Year-end net debt was £631m, it added.