Coltrane Asset Management piles on pressure ahead of EGM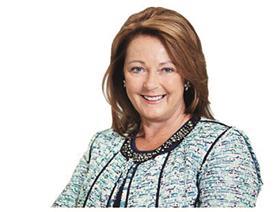 US hedge fund Coltrane Asset Management turned up the pressure on Interserve yesterday after it increased its equity voting stake in the contractor from 17.5% to 27.7%.
The firm saw its shares end yesterday at just under 10p, a record low closing price for the listed firm.
Earlier this month Interserve announced plans for a debt-for-equity swap which would slash the firm's net debt pile from £650m to £275m in exchange for £480m-worth of new shares – resulting in creditors owning 97.5% of the business and wiping out the value of existing shareholders' stakes.
But Coltrane wants a more methodical approach to cutting the contractor's debt, along with a series of disposals.
It also wants to get rid of Interserve's board, apart from chief executive Debbie White, and has called for an EGM by the end of March.
Cenkos Securities' Kevin Cammack said Coltrane was "plainly going to take its discontentment with the planned refinancing all the way. Interserve's Plan B is increasingly looking like a pre-pack."
A pre-pack deal is where a company facing insolvency agrees to sell certain assets to a buyer before appointing an administrator to oversee the sale.
Cammack added: "Equity holders now have a value of less than £15m in a company carrying upwards of £600m debt.
"Maybe they will join Coltrane in voting down the planned refinancing in a simple fit of pique. There really is precious little to lose now."
White (pictured) has said the plan, which has the backing of the government, is "critical" to the firm's future and has urged shareholders to back it.