The contractor will provide support services to the US Air Force estate in the UK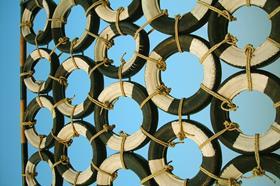 Interserve has been awarded a five-year contract worth £230m with the Ministry of Defence's estates arm the DIO to provide facilities services to the United States Air Force's UK estate.
The United States Forces Prime (USFP) contract combines four existing facilities support contracts, which cover the six United States Air Force (USAF) main bases in the UK and their associated satellite sites.
Starting in November Interserve will provide a combination of total facilities management and engineering services maintenance for three operational wings of the USAF: 48th Fighter Wing, 100th Air Refuelling Wing, 501st Combat Support Wing.
This amalgamation of contracts is designed to drive greater efficiencies, allow flexibility to accommodate changes in estate requirements and funding in the future, while providing support to US Air Force military operations and training.
Adrian Ringrose, chief executive of Interserve, said the firm looked forward to expanding its work with the DIO and to building a relationship with the US Air Force
"Bringing the United States Air Force's facilities management under a single arrangement is a significant undertaking, but one which will undoubtedly deliver real synergies and greater flexibility for our client," he added.