KPMG and London First report highlights potential huge returns from investing in infrastructure in the capital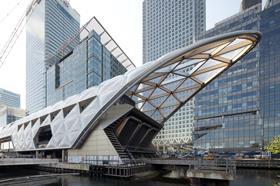 London is missing out on a £1.9 trillion economic windfall if it does not commit to investing in future infrastructure including housing, according to analysis by KMPG for business group London First.
A new report titled 'London's Infrastructure: Investing For Growth' has concluded that infrastructure spending in the capital could generate extra revenue for the Treasury and provide an uplift for the rest of the UK economy.
The report calls on central government to maintain London's transport grant funding at current levels into the next decade and also urges the public sector to explore more opportunities for the private sector to part-fund infrastructure projects. KPMG's modelling suggests increased infrastructure investment could increase London's gross value added growth rate from the historic trend of 2.5% to 3.5%, yielding an additional £1.9 trillion for the UK economy by 2074 in today's prices.
Baroness Jo Valentine, chief executive of London First, said: "This report shows that politicians must not forget the importance of investing in London. Low interest rates mean the capital has a once-in-a-generation opportunity to invest in infrastructure.
"With a projected 100,000 additional people living in the capital every year, London now faces a stark choice. Do we plan to support jobs and economic growth – or effectively plan for decline?"
The report notes London has less fiscal autonomy than other world cities, with 74% of GLA funding coming from intergovernmental transfers, compared to 31% in New York and 18% in Paris. This greater independence has helped give the French capital the ability to deliver a long-term transport plan, KPMG notes. The report argues that the city deal negotiated between the government and authorities in Manchester could work as a blueprint for future investment in London.
Plans mooted by London First also include planning Crossrail 2 as both a transport and housing project and a call for the GLA to put the Mayor of London's 2050 infrastructure plan into a deliverable programme which would integrate housing and focus on projects that will drive higher economic growth.
With GLA estimates of population growth taking the capital above the 10 million mark by 2036, Chris Grigg, chief executive of British Land said investment is needed now: "London is growing at a rate not seen for a hundred years or more. We now need to invest in the transport, housing and wider infrastructure critical to making the capital a great place to live, work and visit. Enabling growth in the capital will help maximise our national economic potential, delivering jobs and opportunity for the entire UK."