London Society calls for greater housing powers for Greater London and more diverse array of affordable options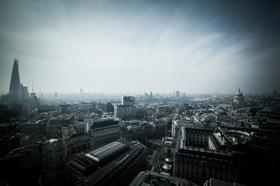 A leading London development forum has called for a radical overhaul of Greater London governance to help address the capital's housing affordability crisis.
The London Society has published a paper urging that a Royal Commission be set up to explore options to devolve more powers to the Mayor of London and the Greater London Authority to tackle the housing crisis, including forging greater co-operation across London and its neighbouring counties.
The paper, entitled Building Greater London, An end to the Capital's affordability crisis, also calls on public and private bodies to promote and develop a much more diverse array of affordable housing options.
The paper's author, Ben Derbyshire, who is also managing partner of architect HTA, told Building: "The people most adversely affected by the affordability crisis are London's young who are struggling to find places to live in the city, yet on the other hand they are the entrepreneurial seedbed of the city's future."
Derbyshire said a "bolder, more diverse" approach to housing provision was needed, adding that while there were "loads of arguments for living in small spaces", developers should not feel constrained by minimal space standards.
He said: "One of the dangers of minimal space standards is that they become maximum standards, and there becomes a bland normality of housing on offer."
Formed in 1912, The London Society's mission is to play an active part in debating issues about the future of the capital including housing, roads, railways, the channel tunnel, bridges and airports.
Its latest paper on housing is due to be officially launched at an event in central London next Tuesday (April 14th), which will include a debate on housing affordability featuring a range of speakers including David Lunts, executive director of housing and land at the Greater London Authority.
Derbyshire said he was frustrated by London's lack of both housing powers and housing options when compared to other major cities around the world.
He said: "Melbourne has built example homes of different kinds all around its central business district, San Francisco has got a larger area with greater powers and is encouraging a more diverse offer.
"If you were seriously going to create the opportunity for a richer and more diverse housing offer you would have to do something about all different aspects of delivery. At the moment we lack resources to do this and the results are too formulaic. The opportunities fall away because the mechanisms just aren't there."