But firm's construction business posts 17% fall in revenue, with profit down to just £100k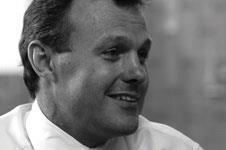 Growth in the London office fit-out market has helped ISG post an improved performance over the first half of its financial year, but the firm's construction business continued to struggle, with revenue down 17% and its profit falling to just £100k.
Reporting its results for the six months to 31 December 2013, ISG posted revenue of £708m, up 8% on £659m last year, with pre-tax profit rising 7% to £2.4m.
After stripping out £2.5m in one-off costs, including £1.4m related to the restructuring of the UK construction business, the firm posted underlying pre-tax profit of £4.9m, up 29% on the same period in 2012.
But ISG's construction business continued to struggle, with revenue down 17% to £234m and operating profit down 86% to £100k, giving the business an operating margin of 0.04%.
ISG said it anticipated margins in its construction business would "continue to remain low in 2014 as we work out projects secured during tougher market conditions in the preceding periods".
Last year ISG rationalised its regional structure from seven to just three regions, which led to £1.4m of restructuring costs over the period.
The firm said the move had "simplifed" the business, with the firm investing in its "engineering, project delivery and supply chain capability".
"In the last quarter, we have seen a marked improvement in customer confidence," ISG said.
"This has translated into several significant larger project wins and an improving pipeline in our target sectors and regional operations. We continue to focus on key repeat customers and frameworks."
The firm's fit-out business performed more strongly, with revenue up 76% to £210m (2012: £119m), and underlying operating profit rising to £3m (2012: £2m).
ISG said the London office fit-out market had "made a strong recovery" with the firm now working on six £20m-plus schemes, with a combined value in excess of £300m.
ISG's retail business posted a 5% fall in revenue to £156m (2012: £164m), with underlying operating profit improving to £3.2m (2012: £2.6m).
ISG chief executive David Lawther said: "In line with expectations, ISG has delivered an improved performance and growing order book.
"In the UK, some of our traditional key markets have started to improve in line with the general economic recovery and we continue to maintain market-leading positions in the office fit out and retail sectors.
"Our UK Construction business has invested in its planned restructuring and is starting to see an improvement in its pipeline.
"Overseas, we are seeing growth with most of our major markets improving.
"We anticipate a continuing improvement in our key markets and that our performance will continue to improve."