Contractor takes controlling stake in office, retail and data centre fit-out businesses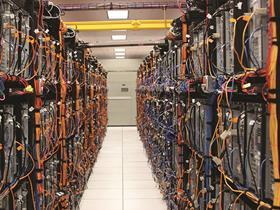 ISG has acquired a controlling stake in two Spanish fit-out companies, and a start-up in Peru, for £3.7m, the firm announced this morning.
The firm has acquired a 50.1% stake in Interior ISG Espana, a newly formed company that owns 100% of office fit-out firm Diseños y Adecuaciones, known as Diadec; as well as 100% of data centre fit-out business Emerald Telecom and Data Center; and 90% of another start-up fit-out firm in Lima, Peru.
Both the Spanish firms operate across the Iberian peninsular from bases in Madrid and employ 35 people between them.
Customers of the two firms include British Telecom, Vodafone and the CBRE.
The Spanish firms' combined revenue for the year to 31 December 2013 was €7.8m (£6.2m) and they generated a pre-tax profit of €0.58m (£0.46m).
The six current owner managers of the businesses will retain a 49.9% stake in Iterior ISG Espana and will handle the day-to-day running of the Spanish businesses.
ISG has paid an initial consideration of €2.2m (£1.75m) for the umbrella firm Interior ISG Espana.
This is made up of €200,000 (£159,000) of new capital to be invested in the company and a further €2m (£1.6m) as a vendor consideration, of which €1.5m (£1.2m) will be in cash and €0.5m (£0.4m) will be in ISG ordinary shares.
The total consideration could rise to €4.7m (£3.7m) if the business hits pre-tax profit targets over the next three years. These additional payments will be made in a mix of cash and ISG shares.
David Lawther, chief executive of ISG, said: "ISG has a long association with the management team of Diadec and Emerald and we have collaborated on projects for a range of ISG's repeat customers.
"The acquisition is part of our strategy to follow clients into key fit out markets and in particular to strengthen our data centre and engineering services capabilities internationally."
ISG also announced today that it has promoted Paul Sharp, who oversaw the firm's fit-out of a specialist cell therapy centre at Guy's Hospital, to head up its specialist fit-out business in the UK.
Sharp will target work on blue chip firm's research and development investment projects in the UK's regional centres.
Sharp said: "My new role represents a strategic decision by the company to capitalise on many of the world-class technical fit out projects that ISG has delivered, creating a formal structure to take that expertise to the marketplace as a defined service offer."