US investors Cathexis accuses ISG of delivering poor returns as takeover battle continues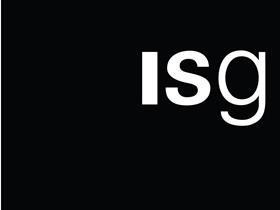 The US investor bidding to buy ISG has accused the contractor of repeatedly failing to meet shareholder expectations as the £71m takeover battles hots up.
US investors Cathexis, in a statement issued in response to ISG's rejection of its offer, said it believes it is offering an offer price that "fairly" reflects ISG's strengths, and added: "ISG has demonstrated a history of volatile trading, has repeatedly failed to meet expectations and has delivered poor returns to shareholders relative to its peers."
Cathexis said the bid price took into account the firm's "volatile performance, client concentration and the cyclicality of the industry."
On 30 December 2015 the board of ISG published a revised defence document calling Cathexis' offer of £1.43 per share "inadequate" and urging shareholders to not accept it.
ISG's board in its defence documents also accused Cathexis of being an "astute investor" who bought ISG shares when the share price was low and "now sees further value in your ISG shares at your expense"
In response to this accusation Cathexis said it has been "a supportive shareholder," but added that if its offer did not succeed "the provisions of the City Code limit its ability to provide future support".
Cathexis also said it plans to post its own circular to ISG shareholders containing its responses to comments made by the board of ISG and to provide shareholders with additional insights as to why it believes it is offering a fair price.
Cathexis' offer - a 17% premium on ISG's closing share price on 19 December 2015, valuing the company at £71m - said on 12 January 2016 that it had only received acceptances for 1.58% (785,366 ISG shares) of ISG's current issued share capital at the first closing of the offer. The investor then extended the deadline for shareholders to show support until 1pm on 25 January.