Contractor posts large UK construction loss, but other divisions post improved performance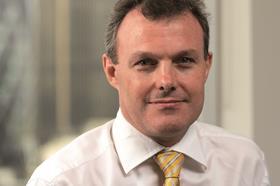 ISG's share price dropped more than a quarter in value in early trading this morning, after the firm posted a £15.6m pre-tax loss in half-year results to December 2014.
ISG's share price was down 28% to 172p in early trading this morning, down from Monday's close of 239p.
The share price fall came after the contractor said problem contracts in its UK construction division dragged down its results for the six-month period, as flagged in a profit warning issued last month.
The overall £15.6m pre-tax loss compared to a £4.6m pre-tax profit for the period the previous year. Revenue grew 19% to £828.6m, up from £694.3m.
ISG's UK construction division posted a £16m operating loss, compared to a £3m operating profit the previous year, while revenue grew to £218.5m, up from £207.7m.
Commenting on the reasons for the UK construction loss, ISG said: "The issues faced in UK Construction principally relate to the deterioration in project performance since 30 June 2014 on contracts procured over 18 months ago, the closing out of contracts in discontinued operations and losses within our London Exclusive Residential business which has been identified as a business to be discontinued.
"Also, within this division, the Group has been in protracted negotiations on one large construction contract entered into in 2012, and decided to make a significant provision against this contract at the half year. Since the trading update we have concluded a settlement agreement with the client within the level of the provision made at the half year."
ISG said it had restructured its UK construction division over the past 18 months, including "strengthening management, improving procurement, bid and risk management and assessing the core strengths of each business region and refocusing accordingly".
Elsewhere, ISG's UK retail, UK fit-out and engineering services, and overseas operations all posted operating profit and revenue growth.
The firm's UK retail business posted £3.8m operating profit, up from £3.2m, and revenue of £180m, up from £155.5m.
UK fit-out and engineering services posted operating profit of £6.6m, up from £3m, and revenue of £308.3m, up from £210m.
The firm's overseas operations – comprising Continental Europe, the Middle East and Asia – posted £2.4m operating profit, up from £2.2m, and revenue of £112.3m, up from £109.2m.
The firm's overall order book was almost unchanged at £967m, down from £968m the previous year.
David Lawther (pictured), ISG chief executive, said: "We have taken decisive steps to reform our UK Construction division and the issues caused by older contracts will be closed out. Higher quality and larger contracts are now in progress.
"Elsewhere, our UK Fit Out and UK Retail businesses continue to lead their markets and perform very well. We plan further progress for our Engineering Services business as it continues to build its reputation across Europe. Overseas, we are capitalising on increased market activity and a growing reputation.
"As previously flagged, we expect the operational performance of the Group in the second half to be in line with the Board's expectations. We anticipate returning to our previously expected growth path in 2015/16."