Judgment acts as test case for importance of keeping paperwork up to date under statutory payments law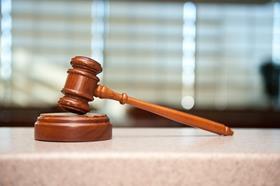 ISG has won £1.1m in a High Court dispute with an Essex college, which has provided a test case for the importance of keeping paperwork up to date under a statutory payments law that came into force in 2009.
The dispute stemmed from a contract ISG had to upgrade Seevic College's campus building in Benfleet, south Essex.
ISG claimed it was entitled to just under £1.1m, as outlined in an interim invoice for its works following practical completion of the scheme, but before final accounting had taken place.
According to the court judgment, ISG's application included claims that would normally be expected in its final "wash up" negotiations at the end of the contract, leading Seevic to argue ISG had requested the full £1.1m payment too early.
However, Judge Antony Edwards-Stuart ruled Seevic had to pay the full £1.1m as it had not issued the requisite payment notices on time.
The High Court was called to rule on the dispute after two earlier adjudications between the parties resulted in a deadlock.
In his judgment, Mr Justice Edwards-Stuart said that the statutory payment regime introduced under the 2009 Construction Act would be "completely undermined" if an employer that had failed to issue the requisite payment notices was able to refer the value of a contractor's work to adjudication.
He also said that employers must issue regular payment notices if they wish to dispute the value of works completed. In the absence of such notices, he said the contractor is "entitled to the amount stated in the interim application irrespective of the true value of the work actually carried out."
Seevic is appealing against the court's ruling.