Long anticipated report - published today - makes total of 16 recommendations for schools procurement
New national contracts should be set up for school building projects, according to Sebastian James' long awaited review of the school building programme, published today.
The review, which has been delayed since December, makes sixteen recommendations for the future of schools procurement.
Among these are, as reported in Building two weeks ago, that a central body should be responsible for procurement of major projects. The review states that this central body "should put in place a small number of new national procurement contracts that will drive quality and value from the programme ahead."
The review also states that the government should:
Revise and simplify school premises regulations
Reduce bureaucracy around BREEAM assessments
Promote standardised design
Carry out independent building condition surveys on a rolling 20% sample of the estate.
Have a single funding stream for schools capital for each area, but have a centrally retained budget for free schools
In a letter to education secretary Michael Gove accompanying the findings, Sebastian James said: "Putting my recommendations into practice will be a major challenge. I know that I am asking for a significant change in culture and practice. Getting the right structures in place to deliver at national and local level will be vital. I anticipate that, for some stakeholders in the process, there will be parts of my suggested approach that may be less palatable than others and that there will need to be some give-and-take."
The government will now have to respond to the recommendations, in a process which is estimated to take around a month.
A spokesperson for delivery agency Partnerships for Schools said: "A spokesperson for PfS said: "We have worked closely with the review team and the Department for Education to share our expertise and knowledge throughout the review period. We welcome today's publication and will look at the recommendations with interest."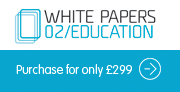 Following the government's response to the James Review. The 60 page report includes analysis of proposed procurement, design and regulatory changes as well as local authorities with the biggest shortage of school places and much more