Consultant Nippon Koei says £296m price for Hyder is too high, ending its bidding war with Arcadis for the UK engineer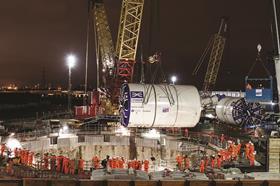 Japanese consultant Nippon Koei has thrown in the towel in its bidding war with Arcadis over UK engineer Hyder.
The firm had been locked in a bidding war for the UK engineer since early August when it bid £268m, trumping Arcadis' earlier bid of £256m.
But Arcadis in turn trumped Nippon Koei's bid with a subsequent offer of £288m.
Then, last week, Arcadis secured enough Hyder shares, or agreements to sell shares, to block any rival bids and upped its offer further to £296m.
In response, Nippon Koei said it would "consider its position" but this morning it announced it had withdrawn its offer and would "no longer proceed with its potential acquisition of Hyder".
Noriaki Hirose, president of Nippon Koei, said that although Hyder was "an excellent company" an "acquisition at the current valuation level would present challenges to value enhancement for us".
He added that enhancing the value would have proved especially difficult because Nippon had envisaged Hyder operating as a "standalone division", which would minimise the opportunities for synergy savings.
He added: "We understand and regret the impact of a process such as this on the employees and customers of Hyder in particular, and wished to make it clear that we will not proceed with the acquisition now in order to minimise the ongoing uncertainty. We wish the management and employees of Hyder all the best in the future.
"Nippon Koei retains its strategic vision to become a top tier global engineering consultancy and we will continue to investigate potential merger partners to assist us in achieving that aim."