Institute says it needs to plug £8m deficit
The RIBA has announced a second wave of redundancies as the institute attempts to balance its books.
More than 20 jobs are expected to go this spring in an effort to plug an £8m trading deficit, just as a £20m project to revamp its art deco headquarters has been announced.
The institute declined to reveal details of departments involved or exact numbers but Building's sister title Building Design understands that more than 7% of staff are facing redundancy.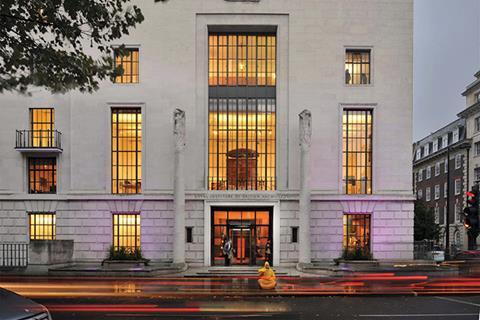 A much smaller number left in the autumn after new president Simon Allford took office.
The RIBA received a £172m windfall from the sale of its NBS commercial wing in 2018 but is nonetheless facing a trading deficit of £8m after spending more than it earned in 2020, the last year for which there are accounts.
"They hired far too many people for what was required and there is a need to make the institute leaner," said one insider. "This is quite a transformative period for the RIBA."
There are currently around 300 staff at the institute and RIBA chief executive Alan Vallance said: "We are now working our way through the detail of the teams and roles that underpin the structure and the next step involves a collective consultation process with employees.
"This is due to happen in the next few weeks and the plan is to transition to a new structure in the next few months."
A two-stage contest to modernise its 66 Portland Place headquarters was formally launched last month with the budget for the first phase of work set at £20m.
Vallance added: "66 Portland Place requires essential modernisation. We need to ensure the building is fit for the future and fully reflects our commitment to climate action."
The winner of the competition is due to be announced in early April, with the shortlisting happening at the end of this month.