Morgan Sindall's boss says departure of chief executive Paul Smith was aimed at returning business to simpler executive structure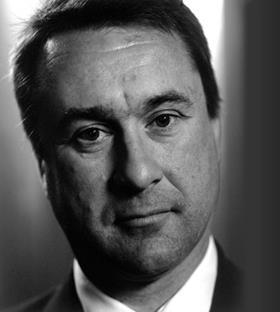 John Morgan has insisted the departure of Morgan Sindall's chief executive Paul Smith was amicable with the move aimed at returning the £2.2bn turnover business to simpler management structure.
Speaking to Building today, following the announcement of a shake-up of Morgan Sindall's board, that included the departure of chief executive Paul Smith, and trading statement that warned the Group's performance would be "slightly below previous expectations", John Morgan said Smith's departure was about retuning Morgan Sindall Group to a more traditional executive structure.
He said: "Before I was executive chairman - which is quite unusual - and Paul was chief executive. And I think the board, including Paul - I mean obviously we've worked together a long time and are very open about these things - just discussed what is the right structure going forward and we thought the more traditional structure of chief executive and a non-executive chairman was more appropriate.
"Paul had been with us ten years and fancied a bit of a change, so the two things together came together and we made a decision that is right for everyone."
"I have always been pretty much involved in the business as you can imagine. I'm going to be focused on growing the business and continuing to make certain we deliver outstanding customer service. But I'm not about to tell you what our growth targets are."
In an interim management statement today, the company said that it expected underlying trading this year to be "slightly below previous expectations". According to Morgan Sindall's annual report Smith's total renumeration in 2011 was £1,025,000, but Morgan, who now takes the role of chief executive, insisted Smith's departure was amicable and "nothing at all" to do with Smith's performance or the performance of the company.
He said: "What we are doing is, like all businesses, we are changing. Parts of the group are growing, and parts are in sectors that are a bit weaker at the moment so we are just trying to match up our structure to the markets that we are strategically hitting. And obviously looking at the best way to manage it all. We thought it time for a change.
"I think most companies are looking at the market and are looking at which part of the market they think they can have the biggest competitive advantage and are organising their structure accordingly. And, you know, the top firms are all doing it in their own different ways.
"We are quite sizeable. Some of our sectors are doing well, some not so good. But strategically we are winning quite a lot of infrastructure work, also quite a lot of regeneration work, so our regeneration pipeline has gone up.
"So it's a matter of reshaping the business to suit the markets that we are getting stronger in."
In its statement this morning Morgan Sindall confirmed plans to close a number of offices and reorganise the business around four regional hubs. The company said the reorganisation would incur a £10m one-off cost, but that the restructure, along with previous measures over the past three years would generate around £55m in annualised savings to the end of 2012.
Morgan would not rule out further office closures, other than the five closures revealed by Building magazine in recent weeks, but said they would likely be small rather than larger offices. "We are always changing our business - but there is nothing of any substance that is about to be announced," he said.
"Some offices maybe have three of fourpeople, some may have 800 or 900 people - so when you talk about offices it can be a bit misleading. But if anything the bigger offices will probably get bigger, actually."
The firm has already announced that 70 jobs are at risk due to the five office closures, but Morgan would not say if there would be further redundancies. "Everything we are doing has been flagged up. But I don't actually know the exact numbers [of redundancies] because we are also taking people on in places like Cumbria and London and on our infrastructure jobs, so it's always a sort of a moveable feast," he said.
"Although in construction the market has reduced a bit, we still see it as a very core business for us and expect to see it expand again, when the market expands again.
"On the whole we have less people - but this has been happening over the last three years. This is not a sudden thing."
Morgan said he expected 2013 to be a difficult year, but could see the market picking up in 2014. "We've said that we think 2013 is going to be a pretty bad market for the industry - probably just as bad as this year - but we think 2014 is going to be better for us because of the longer term work we are winning. I think 2014 is beginning to shape up a little bit better to be honest," he said.