Firm works in more than 40 countries across six continents
Keller has said that it is bracing itself for sites to be shut down if the coronavirus outbreak worsens in the coming weeks.
The firm, which is the world's largest geotechnical contractor with annual revenues of around £2.3bn, works in more than 40 countries across six continents and has around 10,000 staff.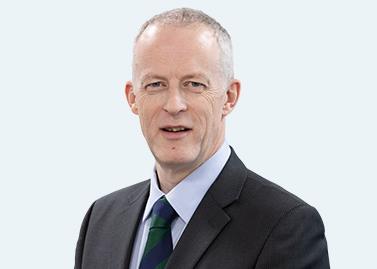 Chief executive Michael Speakman admitted he was worried about the impact of the virus on the company's workload which sees it carry out around 7,000 contracts a year ranging in value from £50,000 to £50m.
"I'd be stupid not to [worry]," he told Building as the firm announced improved full year results for 2019. "The worst-case scenario is that sites get shut down."
The firm does not work in China but has around 550 staff in Singapore and Malaysia – the countries it works in that are geographically the closest to the centre of the outbreak in Chinese city Wuhan.
Speakman (pictured) said it had split its 300-strong workforce in Singapore so crews were working different shift patterns and living in separate accommodation to try and minimise the impact of contagion.
Its near £300m turnover Asia Pacific business also includes India and Australia and Speakman added: "Our Asia business has been dealing with this since Christmas. We've been monitoring things very carefully."
Speakman said the firm had clamped down on overseas travel and meetings while it had also cut back the number of trade shows it was exhibiting at.
He said the firm's response to the outbreak is being led by its group HR director Graeme Cook and the presidents of its three divisions which also include North America and Europe and the Middle East.
Keller, whose home UK market accounts for just 3% of its business, is not currently working in Italy, the centre of the European outbreak, which has seen coronavirus cases top 1,800 and the number of deaths reach 52. But Speakman said the firm was in contact with staff in neighbouring France and nearby Germany about employees who might have been in the country recently.
This morning the UK government unveiled a battle plan of how to deal with the coronavirus outbreak which could see schools and offices shut and sporting events cancelled.
Mark Robinson, the chief executive of framework provider Scape, warned firms that a fledgling recovery in new orders for contractors was being threatened by the outbreak.
The number of new construction orders returned to growth for the first time in nine months but Robinson admitted: "The coronavirus outbreak has already impacted the UK's growth prospects for the coming months, which is affecting business decisions across all industries."
The number of coronavirus cases in the UK as of yesterday stood at 39.
Keller sees profit bounce back
Pre-tax profit at Keller improved to £52m last year after problems in its Asia Pacific region sent the number crashing to just £8.4m in 2018.
Chief executive Michael Speakman, who was formally appointed to the role in December after taking over from previous chief Alain Michaelis on an interim basis last September, said it had completed a restructuring at the division which included shutting down its loss-making Waterway arm.
The firm's North America business remains its biggest market with revenue up 15% to £1.3bn.
The UK accounts for around 3% of business and Speakman said it was eyeing work on the HS2 railway where it is already carrying out £10m worth of deals on planned tunnels in the Chiltern hills north-west of London.
Speakman said around £1bn of ground engineering jobs were up for grabs although he added around £700m was in its area of expertise.
The firm carries out 7,000 contracts a year, typically averaging between £300,000 and £325,000.
He said: "Small projects give you a bit of a conveyor belt of work. You're far less likely to get a big clanger with a small job. If it's a big job it goes wrong for every single day of the project."
Turnover at the group was up 3% to £2.3bn.