Contractor will carry out new build and improvement works at hospitals in north west London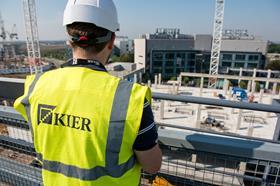 Kier has been appointed to deliver an expected £136m pipeline of works across the London North West Healthcare NHS Trust's estate.
The deal is procured through the Department of Health's four-year P22 framework and will see the contractor deliver a range of schemes for the Trust, starting with an update of its Estates Strategy and site masterplans across all sites including Northwick Park and St. Mark's, Central Middlesex and Ealing hospitals.
Work to be carried out will include new operating theatres and improvements to existing ones, as well as refurbishments to critical care and outpatient departments.
The contract is Kier's latest in the health sector, having secured over £400m of awards in the first year of the new framework.
It won a place on the Department of Health's previous two framework iterations, P21 and P21+, where it was awarded over £2bn of healthcare schemes, including a new £30m emergency centre at New Cross Hospital in Wolverhampton and a £50m programme of reconfiguration works for the North Middlesex University NHS Hospital Trust.
Earlier this year, the firm also secured a place on the £500m PIC Framework to deliver privately funded projects for the NHS.
Lewis Parker, health director at Kier, said: "As one of the busiest Trusts in London, these works will allow it to continue offering high-quality care to residents whilst also being able to cope with increased capacity."