Work at Welsh campus due to finish in summer 2022
Kier has been appointed by Swansea university to build a new £30m research and innovation hub.
The new Centre for Integrative Semiconductor Materials is part of the university's Bay Campus.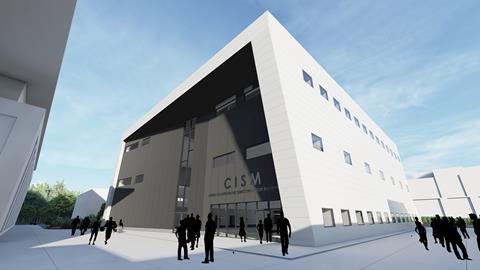 Set in the campus' engineering quarter, the three-storey building (pictured) will span 4,320 sq m and include 850 sq m of ISO-qualified clean rooms, laboratory research facilities and 20 offices.
Enabling works have begun with construction due to be completed in summer 2022.
Meanwhile, former Kier chief executive Haydn Mursell has been appointed as housing developer Apex Airspace's new chairman. He will replace outgoing chairman Chris Phillips who is leaving after three and a half years.
Apex specialises in building new homes as roof extensions to existing properties in densely populated parts of London.
Mursell's successor Andrew Davies is due to unveil Kier's latest annual results next week.