Central London scheme is for Nuffield Health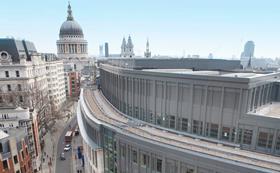 Kier has won a £36m deal to turn two disused buildings into a new cardiac unit and outpatients department for private patients at St Bartholomew's Hospital in central London.
The firm will begin work next work on a 48-bed facility will that will specialise in cardiology, orthopaedics and general surgery and will house four operating theatres as well as 28 consultation rooms.
And it will also build an outpatients and minor procedures department.
The new buildings for not-for-profit hospital operator Nuffield Health are due to be completed in 2021. The scheme will be known as Nuffield Health at St Bartholomew's Hospital.