One-off costs hit Kier profit in half-year results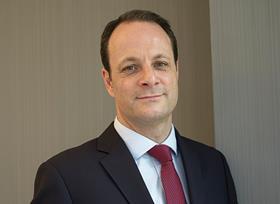 Kier has posted a drop in half-year profit after incurring £26m in one-off costs, including the £15.5m expense of integrating acquired consultant Mouchel.
The construction giant posted pre-tax profit of £18m for the second half of 2015, down 35% from £27.8m the previous year.
Kier attributed the drop in profit to £26m of one-off costs, including £15.5m of transaction and integration costs related to the £235m acquisition of Mouchel last June, and an £11m writedown on contract rights.
When one-off costs were stripped out, Kier posted a 19% rise in underlying pre-tax profit to £44.2m, up from £37m.
Kier said the integration of Mouchel was "substantially" completed over the period and it expects to deliver £4m of cost savings in its full-year results later this year.
Kier is aiming to achieve cost savings of at least £10m in 2017 from the Mouchel integration. However, it warned there would be further one-off costs from reorganising its businesses to achieve this.
Revenue for the group increased 25% to £2bn, up from £1.6bn. The construction and services division's order book stood at £9bn, with potential to add a further £3.1bn.
The group said 75% of its turnover now stems from infrastructure services, regional building and housing in the UK.
Haydn Mursell (pictured), chief executive of Kier Group, said the group remained on course to deliver its expected full-year financial results. He added that Kier's core markets in the UK were improving.
Mursell added: "We remain focused on ensuring that the group is fit for growth by continuing to focus on our operational efficiency and continuing to manage risk closely.
"This discipline, combined with the resilience and flexibility provided by the portfolio of businesses in the group, will continue to underpin our performance. We look forward to the future with confidence."