Maximum value of projects that can be delivered through the framework increased from £2m to £4m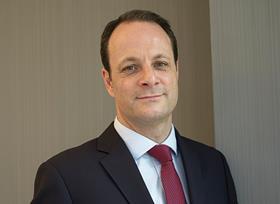 Kier has retained Scape's £1.5bn national minor works framework for another four years, the contractor has announced.
As the sole contractor on the framework, Kier will continue to deliver small schemes for public sector clients across the UK.
Kier is the incumbent contractor on the national minor works framework, which began in 2011. The maximum value of schemes to be delivered under the new framework has been increased to £4m for the new iteration, up from £2m
Kier said it has already delivered over 500 projects through the first framework and at its peak was delivering the equivalent of one project per day for six months.
Haydn Mursell, Kier Group chief executive, said: "This agreement provides an ideal opportunity to build on the excellent relationship we have already developed with Scape Group, cementing our role as a leading provider of solutions to the public sector and underlining the strength of our national construction offering."
Mark Robinson, Scape Group chief executive, said: "The public sector continues to weather a perfect storm; the mounting pressures associated with budget and talent shortfalls, coupled with increased demand for public services, places extraordinary pressure on our colleagues.
"By raising the upper project value to £4m, our aim with the new Minor Works framework is to offer more flexibility that will allow the public sector to work more efficiently, by combining more projects into diversified programmes."