Firm said to be in advanced talks to buy up £485m rival
More consolidation in the sector is on the cards after it emerged this morning that Kier is close to announcing a deal to buy Tilbury Douglas with speculation it will pay around £50m for the near £500m turnover business.
The country's second biggest contractor has been steadily rebuilding its reputation under the leadership of Andrew Davies after a series acquisitions under the previous executive saddled it with huge debts and led some to wonder whether it was heading the way of Carillion.
Last year, in an interview with Building, Davies admitted the firm had got its buying strategy wrong which saw it embark on a spending spree in the early part of the last decade, shelling out more than £500m acquiring several businesses including Mouchel, May Gurney and McNicholas Construction.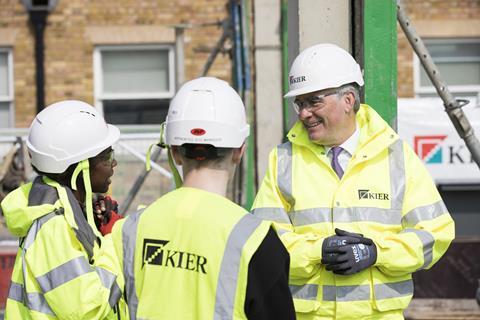 Davies said: "They probably accelerated their acquisition strategy a little bit too fast which meant they probably didn't buy as efficiently, effectively, as they could and should have done. And then their integration strategy was really not executed as well as it should have been."
> Also read: New phase begins at Kier as confident Davies looks to future after travails of past
Kier is due to release a trading update this Thursday and the news has prompted some rivals to point out the firm has now begun its stated strategy to grow the business again after a two year restructuring programme with Davies, who has rebuilt his top team, saying last September he was targeting revenue of up to £4.5bn from its current £3.3bn.
One rival said: "Andrew Davies is a very sensible guy. He wouldn't be doing a deal if he thought it was risky. They've made it clear they want to increase turnover. [Tilbury Douglas] is more construction than civils and do a lot of similar stuff to Kier so it would make sense."
He added: "I would be very surprised if they were paying more than £40m or £50m. They've made it clear they want to increase turnover but are they in a bit too much of hurry? The balance sheet is still not the best in the sector and I don't think you can go to the City and raise money for an acquisition. The balance sheet is better but not great yet. I assume it's an all share offer."
Cenkos analyst Kevin Cammack added the move, after the sale of Kier Living last year to private equity and last summer's successful equity raise – done in nine hours and three times oversubscribed after a previous rights issue in late 2018 was only taken up by a third of shareholders – showed the firm was ready to flex its muscles again.
"It would certainly signal a level of confidence that Davies has got the business back under control and in a state to move forwards," he said.
The boss of another rival added: "Tilbury Douglas is mainly building. The infrastructure arm is relatively small and not on National Highways' regional development programme. In any case, Kier already has a strong presence in highways so I think it's more likely to add volume in health and education."
Tilbury Douglas is run by Paul Gandy who spent over three years at Kier running its building arm in the south and major projects business before leaving in September 2019 – five months after Davies joined. One source said: "I don't know how that would work. It would depend on how he left, I guess."
The firm rebranded to its historic Tilbury Douglas name last March, 20 years after ditching the marque.
The name, which dates back to 1884, was dropped in 2001 in favour of Interserve as the firm pushed more into the support services sector, such as FM, and away from its historic construction roots.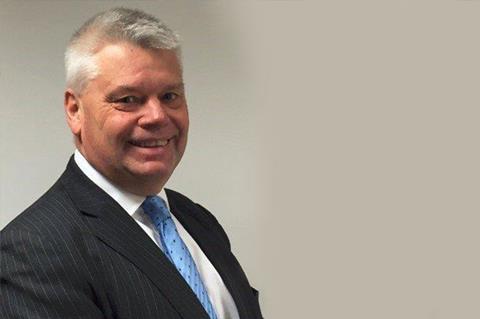 But Interserve was hobbled by a disastrous foray into the energy from waste sector which sent the firm into administration nearly three years ago with the business being bought out by its banks.
It has since then undergone a break-up with the support services business sold to Mitie for £190m in 2020 and its RMD Kwikform business snapped up by a French-based scaffolding firm for a reported £140m last year.
That has left Tilbury Douglas as the last remaining part of the business with the firm's last set of accounts for the year to December 2019 showing that it had a turnover of £485m.
The firm racked up a near £120m loss although it was hit during the period by energy-from-waste costs as well as losses associated with the London building market which it has now pulled out of.
In the accounts, signed off by Gandy last February, the firm said it had been "restructured and re-sized around its core of public sector projects, predominantly through frameworks".
It added: "The directors have been rebalancing the business to undertake a greater proportion of lower risk projects…the directors remain confident that the company's operating model, which blends a strong regional business with public sector, infrastructure frameworks, fit-out and a selective presence in the commercial development market presents both balance and opportunity for the medium and longer term development of the company."
Kier and Tilbury Douglas declined to comment.