But firm's average month-end net debt refuses to budge much from last year's £436m
Kier has said its first half results for 2020/21 will be better than those it posted last time when the firm racked up pre-tax losses of more than £40m.
In a trading update this morning for the six months to December last year, the country's second biggest builder said a fall in the amount it was having to shell out in one-off payments such as redundancy costs would see the firm issue a set of interim numbers "materially better" than the same period last year.
As a result, it said results would be ahead of expectations in part thanks to an improvement in site productivity following the onset of the covid-19 pandemic last March.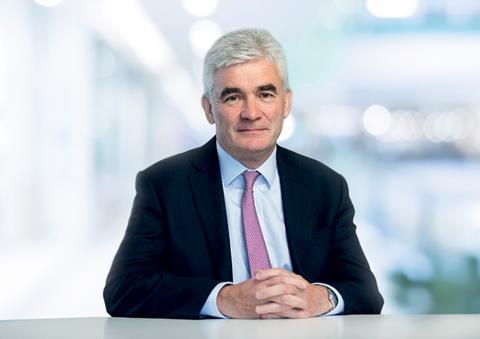 Last time, losses narrowed from £45.3m to £41.2m with the firm racking up more than £70m of exceptional items during the period which included nearly £17m of redundancy costs.
But the firm said its average month-end net debt during the period had refused to budge much, staying at around the same figure for its 2020 full year which was £436m.
It said it was still mulling a potential equity raise, which it flagged last September when it published its final results.
It added the amount of money it would begin to save from a restructuring begun by chief executive Andrew Davies in spring 2019 would be at least £105m, up from £100m, from the beginning of July.
"The Group continues to review its cost base to identify additional cost saving measures," it said. According to its latest annual report, just over 3,600 people left the company in its 2019/20 financial year.
But the firm gave no firm update on the progress of the sale of its Kier Living housing arm which Davies last September said could take another six to 12 months. The division, which plunged to an £89m loss in the year to June 2020, was put up for sale more than 18 months ago.
Cenkos analyst Kevin Cammack said: "I believe Kier is starting to turn the beast around but it is certainly not easy. The areas of ongoing frustration for shareholders remain the tedious progress in divesting Kier Living and the stubborn resistance in reducing the unacceptable levels of indebtedness."
Kier said improved cash generation during the period meant it was now taking an average 34 days to pay its bills, down from 38 days in the second half of its 2020 financial year and a fall from 57 days for the same period last time.
It said it had begun to start paying back the £79m of tax it deferred because of the covid pandemic in its 2020 financial year, including £25m of VAT which, in its full year results, said it has until the end of March to clear. The remaining £54.7m is due to be paid by the end of its 2021 financial year after the firm struck a so-called Time To Pay agreement with HMRC.