Formal complaint follows three-year investigation into financial reporting of collapsed contractor
UK financial regulators have issued a formal complaint to KPMG over an allegedly "false and misleading" audit the accounting firm carried out on collapsed contractor Carillion.
The Financial Reporting Council (FRC), an independent watchdog for accountants, has delivered the disciplinary notice to KPMG and several of its former and current employees including former partner Peter Meehan, who led the firm's audits of Carillion.
The complaint alleges misconduct regarding an audit of Carillion's financial statements for the period ended 31 December 2016 and follows FRC inspections carried out after the audits were completed.
Carillion collapsed in January 2018 with debts of £7bn and cash of just £29m, plunging 450 public sector projects including hospitals, schools and prisons into crisis and causing the loss of more than 3,000 jobs.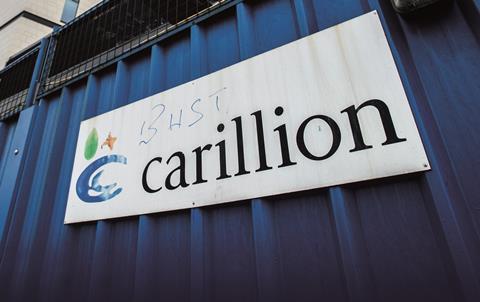 The FRC has also issued a separate formal complaint to KPMG over an audit of the financial statements of technology and data management firm Regenersis for the period ended 30 June 2014.
Regenersis describes itself on LinkedIn as the "global leader" in data erasure management. The firm's website is currently offline.
The FRC is not alleging that KPMG or its staff committed misconduct during the audits or that the financial statements of Carillion or Regenersis were not prepared properly.
The watchdog said it has convened a disciplinary tribunal to hear the formal complaint to determine whether KPMG and the employees in question have committed misconduct, with the hearing scheduled to start on 10 January next year.
The body said its investigation was launched in November 2018 after KPMG reported "certain matters" relating to the review of its 2016 Carillion audit.
The scope of the inspection was then expanded in July the following year to include the inspection of the Regenersis audit, also following matters flagged by KPMG.