Labour has outlined plans to give 'city regions' more control over funding for housing, transport and infrastructure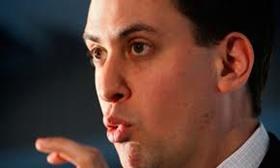 Labour has outlined plans to devolve financial powers to cities in a bid to boost regional economies if the party is elected to government next year.
A review led by former transport secretary Lord Adonis, launched today, has outlined a series of measures to devolve greater powers to cities, including funding for housing, infrastructure and transport as well as a bigger share of business rates.
Under the plans, groups of councils that follow Greater Manchester's example and bind themselves together in a legal 'city region' entity, called a combined authority, would have access to a £6bn annual pot of devolved funding.
This would include funding for transport, housing, skills, which is currently allocated from Whitehall.
The combined authorities would also be able to keep any increase in revenue from business rates.
In a speech to launch the review today, Labour leader Ed Miliband said: "There are long-standing problems in our economy which we have known about for decades but not tackled.
"The global financial crisis represented a moment when the tide went out and the rocks hidden beneath were exposed.
"These problems began long before the crash and will not be solved simply by the belated end of the recession.
"Our response must be to grow the wealth of our country - not by big spending - but by big reform of our economy.
The Adonis review also called for 100 new technical colleges and for the number of apprenticeships for school leavers in science, technology, engineering and maths to be tripled.
Labour has said the plans are "being considered", but has not yet pledged to implement them if it is elected to government.