Party pledges to subsidise Green Deal interest rate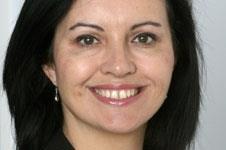 Labour has outlined a package of policies to improve the energy efficiency of buildings, including interest free loans and tighter regulations.
The party's long-awaited energy efficiency green paper sets out six commitments (see box) on how the party would improve the energy efficiency of buildings.
In the paper shadow energy secretary Caroline Flint said she wanted to "bring and end to cold homes".
Labour said the current government's policies "did not meet the scale of the challenge" of improving the nation's building stock.
It said the government's flagship Green Deal scheme, which offers loans for energy efficiency, was "disappointing" and that 99% of people "decided it was not an attractive financial proposition".
It said Labour would provide a government guarantee to the Green Deal Finance Company, which provides to loans for the scheme, to help bring the interest rate down and subsides the interest rate for up to one million loans in the next Parliament so they were interest free.
Labour said the subsidised interest rate would be paid for with £300m already allocated to support energy efficiency in the next Parliament.
It also said the Green Deal's sister scheme, the Energy Company Obligation scheme, which pays to insulate people's homes, was "extremely complicated to implement and difficult to administer".
However, the party said it would not change the scheme until its current iteration runs out in March 2017 because it was "mindful of significant disruption" to industry that earlier changes would cause.
It said that under its revisions to the scheme it would require energy companies to pay into a central pot to fund local energy efficiency schemes that could be delivered by small and medium sized firms.
But Labour said it would use £80m of the current ECO budget to fund energy usage reports for 500,000 homes a year.
It also said the government's requirement that all private sector rented properties have an Energy Performance Certificate rating of E or above from 2018 was "not sufficient" or "ambitious enough" and this should be increased to a C rating from 2027.
It said: "Our proposal would give landlords 12 years after the next election to make sensible plans to improve the energy efficiency of their properties and give them the option of doing work incrementally or all in one go."
Flint added: "Our country needs more than warm words. It needs a plan for warm homes. A plan which creates new jobs and opportunities for apprentices.
"A plan which moves towards a fairer Britain, where all homes can reach a standard of comfort and where those with the least do no pay ever-rising sums to heat their homes."
Paul King, chief executive of the UK Green Building Council, said Labour's plans would mean energy efficiency "would no longer be the Cinderella of energy policy".
"This is a well-intentioned plan that recognises the importance of a long-term, multi-Parliament approach, designed to give industry the confidence it needs to invest.
But that "capital investment" and "fiscal incentives" were key to making it a reality.
Labour's energy efficiency plans
Pay for 500,000 home energy reports each year
Provide 200,000 fuel poor homes with free energy efficiency improvements
Issue up to one million interest free Green Deal loans
Set a target to upgrade rented homes to an Energy Performance Certificate standard of C by 2027
Make energy efficiency a national infrastructure priority
Streamline energy efficiency regulations for non-domestic buildings