NHS boost to be part-funded by stamping out schemes designed to sidestep bogus self-employment crackdown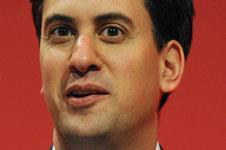 Labour's proposed £2.5bn funding boost for the NHS will in part be paid for by a crackdown on "umbrella" schemes used by construction firms to employ temporary workers.
Yesterday Ed Miliband, the Labour leader, made the funding pledge for the NHS the centrepiece of his party conference speech.
He said the £2.5bn funding boost would be paid for through £1.2bn from a new "mansion tax" on homes worth over £2m, as well as a £150m levy on tobacco companies and a "co-ordinated crackdown against tax avoidance", which he said would raise £1.1bn.
Labour said the tax avoidance crackdown would include tackling an employment scam involving "umbrella" schemes used to employ temporary workers.
Umbrella companies make PAYE and National Insurance deductions for workers and allow them to offset travel and subsistence expenses against their tax bill, but unions have said the schemes have driven down workers' wages.
The use of such "umbrella" schemes has become more widespread in the construction industry since the government launched a crackdown on so-called bogus self employment earlier in April, with reports emerging of thousands of site workers being shifted into being paid via umbrella companies as contractors try to avoid taking on workers directly.
Unions are opposed to the use of the schemes and have organised a series of protests against them in recent months.
In July construction union Ucatt warned the schemes were becoming "endemic" across the industry and called on the government to stamp them out.
Steve Murphy, Ucatt general secretary said: "The umbrella tax scam is a direct attack on workers' pay and skills. Highly skilled workers are only being paid the minimum wage.
"Agencies and contractors are forcing the workers to pay the NI contributions they should be paying. The government needs to take immediate action and end this scam."