Consultant says region has opportunity to lead the way in new construction methods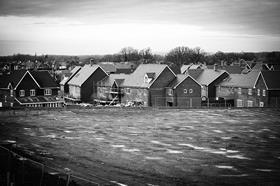 A looming housing crisis faces northern England if steps are not taken to accelerate residential developments, according to Aecom.
The firm said as well as infrastructure, housing needed to become a vital element of the Northern Powerhouse if economic growth and the rebalancing of the economy is to be successfully achieved.
Areas earmarked for major industrial and infrastructure investment, such as Cumbria, need to plan how housing and other social infrastructure will be delivered to help attract and retain talent, Aecom added.
Aecom added that investment in infrastructure in the North should not focus exclusively on connectivity as these transport developments open up opportunities for long-term growth plans for potential housing along route corridors.
Richard Green, director and business unit lead for the North of England at Aecom, said: "Discussions around the UK's housing crisis focus on the South East where there is the greatest need for new homes but it is just as important that housing also moves forward in the North to help fuel the Northern Powerhouse.
"Balanced UK economic growth can only be achieved if cities and regions in the North can successfully create well-connected communities close to transport links in areas where people want to live."
Aecom said the North has the opportunity to take advantage of growing government support for innovative construction methods designed to speed up the delivery of new homes and that the region could lead the way in the manufacture of custom-build and manufactured homes.