Ecobuild latest: Zero Carbon Hub report examines reasons why buildings so often fail to achieve the level of energy efficiency performance they are designed to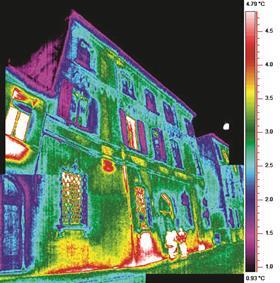 Poor knowledge and skills are at the heart of why buildings do not deliver the level of energy efficiency that they are designed to, a report by the Zero Carbon Hub has found.
The fact that buildings rarely deliver the energy performance they are designed to deliver has been known for years, but the Hub's study is the first to explore in detail the reasons behind the so-called performance gap.
The report, launched at Ecobuild today, said site teams lacked the knowledge and skills to construct energy efficient homes; calculations that designs were based on "did not reflect the reality of site construction"; and contractors with good energy-efficiency skills were not favoured by procurement teams.
Director of the Zero Carbon Hub Rob Pannell said: "We have evidence from our own research that some of the buildings are using 300% more energy than they were designed to use.
"For the consumer, when they buy something, they expect it to do what it says on the tin."
The report also said poor communication hampered the design and verification processes.
It said: "The cross-cutting nature of these themes means issues influencing the performance gap can be seen across the professions and trades."
However, speaking at the same event Nick Pollard, chief executive of Balfour Beatty Construction UK, said the main reason buildings didn't live-up to the energy efficiency standards they were designed to was because clients did not place enough importance on energy performance.
He said: "In procurement at the moment customers value a week or two weeks off the programme far ahead of anything to do with the performance gap.
"They value £50,000 or £100,000 savings on a job of tens of millions of pounds more than the performance gap measurements."
But he added the industry had a responsibility to measure energy performance accurately and effectively so customers could make a well-informed choice, which he said the industry was not currently doing.
Speaking to Building, he added: "We've got the skills, the know how, and the people, it's a question of application."