Reinstatement comes after firm improved its payment times to suppliers
Laing O'Rourke has been reinstated to the Prompt Payment Code seven months after being kicked off the list.
It comes after the country's biggest private builder made good on its promise to improve the time it took to settle its bills, cutting the average amount of days suppliers have to wait by a third.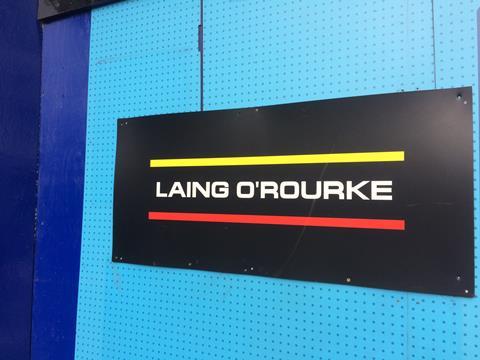 In its latest payment practice report, O'Rourke revealed its average payment time in the six months to 30 September was now 34 days – compared to the 52 days it was taking in the previous six months.
It also improved the proportion of supplier invoices it paid within 60 days, with this figure jumping from 57% to 79%.
The improvements have now seen the firm put back on the Prompt Payment Code after it was removed at the end of April.
John O'Connor, group commercial director at Laing O'Rourke said: "Laing O'Rourke values its supply chain partners who are integral to our ability to deliver world-class projects for our clients. The UK business set out a clear action plan to address prompt payment, which was agreed with the Chartered Institute of Credit Management."
The institute runs the code and its chief executive Philip King said: "Laing O'Rourke has demonstrated that the actions implemented through its plan have resulted in improved payment performance, with an ongoing upward trend."
While O'Rourke has improved its payment times, earlier this month Building revealed that it had taken aim at clients for taking too long to settle their bills.
The firm singled out slow payers in the public sector and said they needed to settle their bills more quickly if tier 1 contractors were to avoid running out of cash.