Employees asked to put names forward for salary reductions, leaving some concerned about jobs if they don't
Laing O'Rourke is coming under fire from employees after the firm's 8,000 staff were told to volunteer for pay cuts – with some fearing it will count against them if they don't.
Employees were sent an email earlier this week telling them they have until 5pm next Tuesday to let the firm know whether they will be willing to accept a pay cut.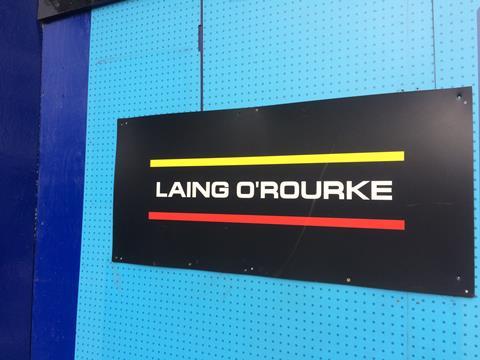 Earlier this month, Laing O'Rourke said all UK staff will have to take salary cuts of up to 30% because of the coronavirus outbreak.
A few days later, the firm confirmed around 1,000 staff have been furloughed – the name of initiative introduced by the government last month which sees staff put on paid leave with a proportion of their wages paid by the government.
But staff have voiced concerns that volunteering for pay cuts means they are being asked to make the decision to help save the firm money.
"The wage reduction is in effect an 'opt-in' scheme," one employee told Building. "This is the first time this has ever been disclosed as all previous communications from LOR have [given the] impression that wage reductions were being enforced.
"Questions have been asked numerous times about the employment status of anyone not accepting the offer and this has been ignored every time."
The source added: "There is great resentment with those I speak to about how the proposed wage cut is being managed with radio silence from upper management and line managers on projects providing no updates, help or practical assistance."
Laing O'Rourke has said wage cuts and furloughing staff will avoid the need for compulsory redundancies but another source said the firm's HR department had said it would have to consider the move if "they don't get sufficient numbers agreeing to the proposals".
In a statement, Laing O'Rourke said: "The coronavirus pandemic represents a serious risk to the economy and to all businesses. Like others, we are facing serious challenges and have had to act swiftly and decisively to protect the long-term prosperity of the business and the jobs it sustains.
"There was an immediate need to reduce costs across the business and like most other companies in the sector, we have asked all monthly salaried staff to agree to a temporary reduction to help the company deal with this unprecedented situation. Our staff have been overwhelmingly supportive of the actions we've taken to protect the business and we thank them for their spirit of collaboration."