The board of Lakehouse has said the company's independent governance structure would be damaged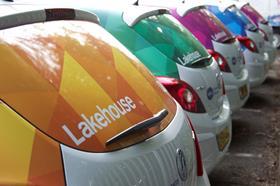 Lakehouse's board has questioned the skill set and experience of its founder Steve Rawlings after he launched a shareholder revolt with Slater Investments earlier this month.
The two investors, which together own 20% of the housing maintenance contractor, called for a general meeting of the company's shareholders to approve a proposal to remove the non-executive directors. The non-exec directors would be replaced by Steve Rawlings, Ric Piper and Robert Legget.
The proposals also tabled a further resolution proposing the removal of any person appointed by the directors of the company as an additional director pursuant to the company's articles of association between the date of the requisition and the conclusion of the requisitioned general meeting.
The board of Lakehouse in its response to the revolt has said it recommends shareholders vote against resolutions put forward at the general meeting on 19 April.
Steve Rawlings has had limited involvement with the company since 2012, Lakehouse's board said, adding that his lack of experience as a director of listed companies suggests he does not have the necessary skill set to provide a meaningful contribution.
The board also questioned the requistionists lack of information regarding their strategic vision for the company so far, adding that at the time of the company's IPO Slater Investments bought into the current strategy.
Lakehouse's chairman Chris Geoghegan said the board is "particularly concerned that the Requisitionists have not provided any information in relation to their strategic vision for the Company.
"Their silence on this important matter is especially concerning given they are asking to remove every single Existing Non-Executive Director and to replace them with their own candidates."
The board also argued that removing shareholder representation on the board would reduce its independence and damage its governance structure, adding that it was unsure how much time Ric Piper would be able to devote to the company as he is a partner at Restoration Partners and already holds three non-executive directorships at other listed companies.