Sean Birrane goes after 18 months in role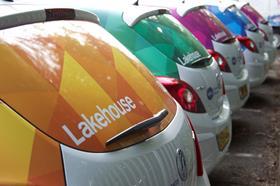 Lakehouse chief executive Sean Birrane is to step down from his role and position on the board with immediate effect.
He will be replaced in the role by Lakehouse's executive chairman Stuart Black, while senior non-executive director Chris Geoghegan becomes non-executive chairman.
Birrane, who was promoted to chief executive after a six-year stint as managing director 18 months ago, will remain with the business for an interim period.
Lakehouse's board said it has begun to search for a new independent non-executive director. It also reported that the company remained on track to deliver its financial results as reported in its trading update at the beginning of February.
The company posted a profit warning on 1 February as the government's squeeze on social landlords hit trading and programmes such as the smart meter roll-out were delayed.
Birrane, will be remaining with the business for an interim period.