The contrator also reported a pretax loss in its half year results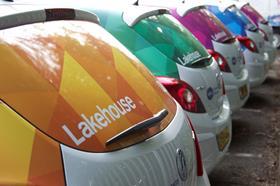 Lakehouse has issued a second profit warning in five months as the contractor struggles against "headwinds" in its regeneration and energy services businesses.
The firm, in its half year results, also posted a £1.8m pre-tax loss for the six months to March 2016 as its regeneration arm faced difficult trading conditions as a result of reduced client budgets and changes in procurement structures.
The recently-restructured board said it had also had to write down a number of contracts which impacted on the group's half-year profit to the tune of £2m EBITA.
To redress the performance issues Lakehouse's board has implemented a "self help" operational improvement programme to identify and implement actions and is focusing on contract settlements, but had no option but to revise expectations for its full year results in September.
Meanwhile Lakehouse did see total revenue increase by 4% to £168m, up from £161m the previous year, and said it was encouraged by its order book standing at £636m.
Lakehouse chairman Ric Piper said: "This was a very challenging period for Lakehouse, with headwinds in our Regeneration and Energy Services markets and operational challenges, combined with some disruption internally, as the composition of the Board was resolved.
"The Board believes that the Group's business fundamentals remain strong. The immediate focus is for the Group to deliver its further revised expectations for the full year to 30 September 2016 and increase shareholder value over the longer term."