Problem contracts in the firm's regeneration division continue to weigh heavily on its finances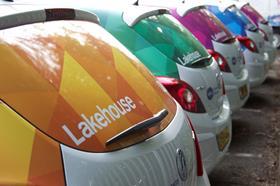 Lakehouse has issued its third profit warning in six months as its restructured board battles to restore shareholder value less than a year after it floated on the stock exchange.
The services contractor in a trading update said it expected a writedown of £4m this financial year from its struggling regeneration division as it seeks to close out issues on a number of contracts with clients.
The newly-installed board also reported that the cost of the shareholder revolt in March that led to a rejigged board and saw founder Steve Rawlings return as a non-executive director before he passed away last month would run to £1.5m.
The firm said the outlook for the financial year was looking "significantly below its previous expectations," which reflected a number of one-off costs that the board has decided to take immediate action on. It added that it has been "a challenging and difficult year" despite its compliance and construction divisions trading strongly.
Lakehouse's energy division, which has also suffered because of the government's squeeze on spending and delays to contracts, is trying to offset this decline by pushing into domestic meter installation.
This has led to it picking up a five-year £37m contract with Scottish Power for the installation of 450,000 domestic smart meters across Northern Scotland, Wales and North West England.
Other contracts with three leading utilities for domestic meter installation have been secured with negotiations ongoing for a further two.
Lakehouse said it expects this transformation to involve a cost of £1m as existing staff are redeployed and retrained and another £1.5m is to be invested in to mobilise and train over 100 dual fuel engineers.