Lakehouse once again urges shareholders to vote against a proposed bordroom coup by its founder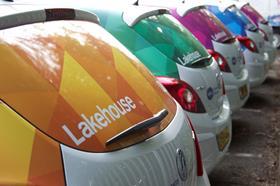 The board of Lakehouse has issued a full response to last week's call from the firm's founder Steve Rawlings and investor Slater Investments for a boardroom shake-up at the listed contractor.
In today's response, the board confrimed they were committed to creating a fourth non-executive director role.
Lakehouse's board re-iterated its view that the actions of Rawlings and Slater Investments had already had a "destabilising effect" on the firm and were "causing considerable uncertainty" for the management team, other group employees, customers, suppliers and other partners and stakeholders.
Lakehouse chairman Chris Geoghegan claimed Slater Investments Limited and Steve Rawlings had still "given absolutely no indication of what their alternative strategy would be". Rawlings, speaking to Building previously admitted that, as yet, he and Slater Investments do not have a plan for the business "until we get inside the business, get access to the figures and talk to the people."
The board of Lakehouse again urged shareholders to vote against the resolutions proposed by Rawlings and Slater Investments, adding actions had already been taken in response to the trading issues the group is experiencing, which caused a profit warning to be issued in February.
The resolutions proposed will be voted on at the Company's forthcoming General Meeting on 19 April 2016.