Investor buys 550,000 sq ft warehouse for world's largest modular housing factory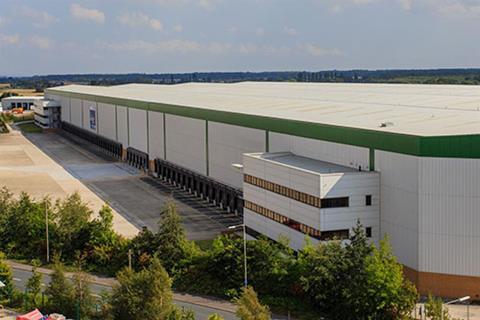 Legal & General is gearing up to deliver around 3,000 modular homes a year from a recently leased mammoth warehouse in Yorkshire.
The investor has confirmed it has leased a 550,000 sq ft warehouse (pictured) 15 miles east of Leeds, which will become the world's largest modular housing factory.
A market source said Legal & General's target was to deliver "around 3,000" homes a year. Prototypes will be unveiled by June.
The source added: "At the moment it's just an empty factory - they've just taken the lease. But they're beginning to assemble all the machinery and build the expertise.
"They're aiming to establish a facility that can deliver fairly flexible and bespoke housing. They'll work with a wide range of firms, housebuilders, local authorities and at all levels."
The modular housing business will trade as Legal & General Homes and will operate as a subsidiary of Legal & General Capital. The facility will initially employ 400 to 500 local people.
Legal & General hopes the factory will be able to churn out everything from 20-storey apartment blocks to rows of terraced, semi-detached and detached houses.
The facility will take lessons from Europe, where countries such as Austria, Germany and Scandinavia have increasingly used off-site manufacturing methods.
Legal & General says time spent building on site will be reduced by more than 70% compared to traditional techniques.
Paul Stanworth, managing director of Legal & General Capital, said: "Sustainable, durable modern materials and proven technology will enable us to create high-quality homes meeting a wide range of housing needs and help solve the UK's housing crisis."