Greg Craig says contractors are expected to shoulder too much liability on jobs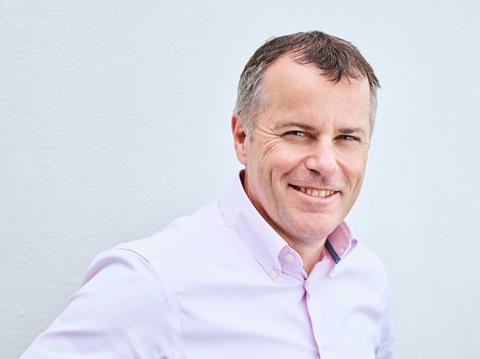 The boss of Skanska's UK business has said clients should heed the lessons of Carillion's collapse and start to share more of the risk on jobs rather than load it all on to contractors.
Greg Craig worked at the now bust firm for six years when it was Tarmac before leaving in 2003 for Skanska.
Speaking about Carillion's collapse, he said: "It has knocked on the head the perception if you want to transfer lots of risk, go find a big contractor and that's how to do it. There has been far too much of that going on from clients and advisers."
He added: "No contractor is too big to fail."
The firm is coming to the end of its deal to build the 36-storey Scalpel tower in the City but Craig warned clients behind high-risk jobs such as tall towers that contractors are getting fed up with having the project's risk loaded on to them.
"The thing I would say about towers is it goes back to the huge risks that customers ideally would not like to take themselves."
And he added: "If people want companies to take on those absolute unknowns [on tall towers], they need to pay a lot of money for it."
His warnings echo those made by Vinci's UK chief executive earlier this week who said some public sector clients expected contractors to take all the risk on jobs. Bruno Dupety told Building: "The public sector should be more flexible and fairer in managing their contracts. It's not the case. [A lot] push all the risk on to the main contractor."
Contractors' hardening attitudes following Carillion's collapse were underlined earlier in the week when the NHS trust tasked with finding a replacement contractor for Carillion to complete its stalled Midland Met Hospital scheme admitted it was having to rethink how to procure it. "The challenges to completing a part built facility require that we retain more latent risk," said Toby Lewis, chief executive of the Sandwell and West Birmingham Hospitals NHS trust
Craig, who became UK chief executive last May, said Skanska has drawn a line under a series of problem contracts that caused a £32m writedown, cut the number of its business units and will see up to 150 staff leave by the end of the year.
It was forced into making the writedown last July, which Craig blamed on a handful of building and civils jobs – including one where the firm was required to go back and carry out defects work on a job it finished a decade ago.
He said: "Do I think we are stable and strong and have a really exciting future? Yes, I do. Those issues that we had last year, we spent the second half of the year working really hard on how to make sure they never happen again."
He declined to name the jobs but told Building: "They'll all be gone this year, well and truly dealt with."
The writedown forced the firm into a business rethink – earlier this year it trimmed the number of its business operating units from nine to seven and began a redundancy programme that could see up to 150 staff from its 5,800-strong payroll leave the company.
Craig could not give a final number on redundancies but said some staff had already left, with a consultation on the job cuts close to completing.
He said a number of suitors had made inquiries about the firm's piling business, Cementation, which it put up for sale in May.
The 300-strong business made an operating margin of 5.6% last year and Craig said: "We are talking to interested buyers." He said he expected to sell it by the end of this year.