Firm's Europe chief executive to leave after 22 years at Australian business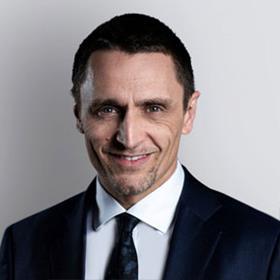 Lendlease is set to start the search for a new chief executive of its European business after current boss Dan Labbad said he was off to run the company that manages property on behalf of the Royal Family.
He will stay on at the firm for the next few months before swapping Lendlease's head office at Regent's Square for the Crown Estate's Piccadilly headquarters.
In a statement, Lendlease said: "We wish him all the best for the future. Dan is remaining in his role for the next six months to support a smooth transition and the process to appoint a new Europe CEO will commence shortly."
News of his appointment had been due to be made tomorrow (Tuesday) but leaked over the weekend prompting the Crown Estate, which looks after a £14bn property empire including large parts of Regent Street as well as a growing offshore wind business, to bring forward its announcement.
Australian-born Labbad (pictured) began his Lendlease career back in 1997, moving to London 13 years ago before becoming chief executive of its Europe business in 2009. The role was expanded in 2014 to include chief executive of its international operations.
Speculation over who will take over from him will centre on whether the Australian-headquartered business will choose a company insider or go for an external appointment.
One source said: "Lendlease is a resolutely Australian business so my guess is they'll promote from within."
Internal candidates look set to include Jonathan Emery, the managing director of its European property business which has pulled off a string of high-profile wins recently including Peabody's prized £8bn Thamesmead Waterfront regeneration scheme in south-east London in February.
The month before it landed a £1.5bn leisure and cultural scheme to revamp a city centre site called Smithfield for Birmingham city council.
And under the leadership of the firm's construction managing director for Europe, Neil Martin, who has been with the business for 15 years, the firm has landed a number of prized building deals including the new Google headquarters at King's Cross as well as the 50-storey 6-8 Bishopsgate tower for Stanhope.
Labbad, who last summer made an unsuccessful last-ditch attempt to get Haringey council to change its mind about ditching a joint venture it had agreed with the firm to build more houses in the north London borough by appearing in person before the meeting that eventually voted to bin the deal, said of his move to the Crown Estate: "[It] is a unique and remarkable business which delivers outstanding financial results whilst taking a long-term view in how it creates value for its customers, partners and local communities."
He will replace current Crown Estate chief Alison Nimmo, who has been in the post since 2012. She worked on the London 2012 Games for more than eight years, including director of design and regeneration for the Olympic Delivery Authority. Last year the company made a profit of £329m.