Party plans to give homeowners a council tax discount if they improve the energy performance of their home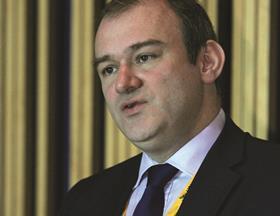 The Liberal Democrats have pledged to slash £100 from each household's annual council tax bill if they improve the energy efficiency of their property, if the party is elected in 2015.
The move is something construction bosses and green campaigners have been calling for for a long time to boost the retrofit market and the government's troubled Green Deal scheme.
A report by the UK Green Building Council in July 2013 claimed an overhaul of the council tax system to take account of buildings' energy performance could incentivise an additional 1.5 million retrofit projects a year.
Last September, the Liberal Democrats voted to make the introduction of variations to council tax based on the energy efficiency of properties official party policy.
The detailed Lib Dem plan, unveiled at the weekend, is to give homeowners a discount of £100 on their council tax bill every year for ten years if they improve the energy performance of their properties by two bands on the Energy Performance Certificate scale.
Liberal Democrat energy secretary Ed Davey said the party was offering bill payers a "double bill cut - lower energy bills, lower council tax bills".
He added: "We believe the best way to cut household energy bills is to cut them permanently and that means cutting energy waste in the home. A ten year council tax cut will make action to end your home's energy waste a no brainer.
"And to meet our legal climate change obligations, the cheapest way is to make rapid progress in cutting our emissions by saving the energy we now waste.
"We cannot build a stronger economy without creating a greener, more sustainable economy too."
The policy forms part of a wider Lib Dem "pre-manifesto" that will be published on Wednesday.