Liberal Democrat leaderships' proposal to change party policy on airport expansion defeated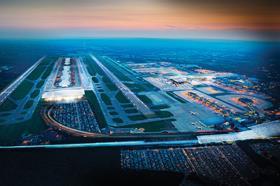 Nick Clegg's attempt to secure backing from the Liberal Democrats for a change in the party's position on airport expansion has ended in failure, with the party voting to reject an amendment that would have supported the building of a new runway at Gatwick.
The Liberal Democrats oppose airport expansion in the South-east, but the party's leadership brought forward a policy proposal at the Lib Dem conference in Glasgow that would have opened up the possibility of supporting Gatwick expansion.
However, the policy amendment was defeated today, with the Lib Dems restating their opposition to airport expansion in the South-east, including at Gatwick and Heathrow.
The issue of airport capacity will come to a head shortly after the 2015 election when Sir Howard Davies' review on airport expansion will recommend whether new runways should be built at Heathrow or Gatwick.
The decision by the Lib Dems today puts the party on collision course with both Labour and the Conservatives, who have said they will back the recommendation of the Davies Commission.
Speaking to the BBC's Radio 4 programme this morning, energy secretary Ed Davey had insisted the proposed change in policy was not a u-turn.
He said: "What we're saying is the environmental criteria we've always had, may well be able to allow expansion elsewhere, given technological change.
"It's not a 'u-turn' on environmental criteria. That's the key point. Of course it would [change policy] but we would do it for environmental reasons.
"We're in favour of the environmental criteria. If they can be met, they clearly can't be met at Heathrow, that's obvious for everybody, if they can be met elsewhere.
"We're not against flying, we're not against people using their cars, we're not against people enjoying their life and the economy growing.
"We just want to do that in a low-carbon way, we've always said that. Look at all the different environmental criteria. Not just about low-carbon but noise pollution, local air pollution, traffic congestion, Heathrow will fail those.
"The amendment, which doesn't give a green light to airport expansion, I think has a lot of attractions to it and I'll be voting for it."