Residential and assisted living schemes are being considered by the two construction industry stalwarts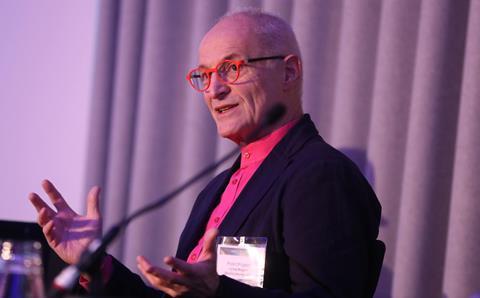 Peter Rogers and his long-time collaborator Sir Stuart Lipton are on the hunt for a new project.
The pair behind 22 Bishopsgate, which is due to be completed by Multiplex in 2019, are considering possible residential and assisted living schemes in the capital, Rogers said speaking at Building Live.
He added that retirement was the last thing he was planning on, not "until someone takes me out horizontally".
Rogers said he was on the lookout for another "distressed" or technically difficult project such as 22 Bishopsgate which replaced the earlier Saudi-funded Pinnacle scheme on the Square Mile site, which was abandoned due to cost issues.
"We have a tendency to reinvent the wheel in this country, which is why I think some projects get into trouble," he said.
"There are some quite interesting tall towers in London that are not being built that probably should be […] Watch this space."
However, he did admit there was a lot of competition for sites in London on the back of a wave of foreign investment into the capital. "It's going to be interesting," he added.