Construction Licensing Task Force will develop a mandatory licensing scheme for UK construction companies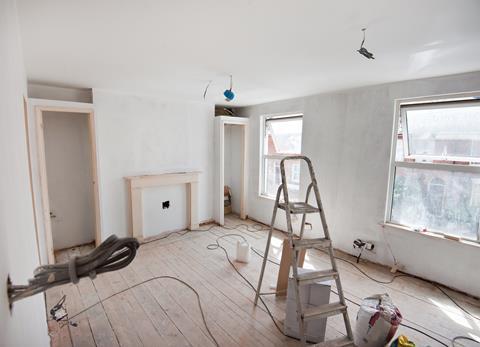 The UK construction industry could be missing out on £10bn-worth of business due to its poor image, according to the Federation of Master Builders (FMB).
In an attempt to restore the sector's reputation in the eyes of the public the FMB has joined forces with 10 other industry groups to develop a mandatory licensing scheme for UK construction companies which it said would "transform the sector into a high quality and professional industry".
A new Construction Licensing Task Force, headed by former British Property Federation boss Liz Peace, will map out the licensing scheme.
Speaking at the launch of the task force at the House of Lords yesterday communities minister James Brokenshire (pictured) said he fully backed the FMB's drive to improve quality and standards as part of what he called a "culture change towards transforming building and fire safety".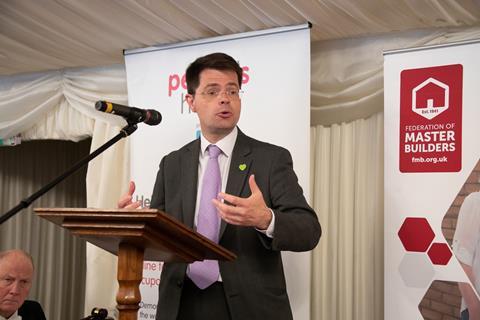 Brokenshire also told Building magazine at the event he had visited the housing scheme in Barking which had been devastated by fire last weekend and had sought to reassure residents made homeless by the blaze that the government, together with the local authority, was doing all it could to find them alternative accommodation while the cause of the fire was being investigated.
The FMB said the perception of build quality was a major factor in its research around a proposed licensing scheme. It said it had found nearly a third (32%) of homeowners were reluctant to undertake major home improvement work which required hiring a builder for fear of recruiting someone dodgy.
And more than half (55%) of people who had used a builder to carry out home improvement work said they had had a negative experience with the company.
Nearly 90% of homeowners wanted to see the government criminalise what the FMB labelled "rogue and incompetent" builders.
More than three-quarters (77%) of small and medium-sized construction firms supported the introduction of licensing to professionalise the industry, protect consumers and side-line unprofessional and incompetent building firms.
And similar percentage (78%) of consumers also wanted to see a licensing scheme for construction introduced.
The industry's poor image and a reluctance to use builders for home improvement work was costing the sector £10bn.
At the launch of the task force in Westminister Liz Peace said mandatory licensing had the potential to transform the industry into a world-leading sector.
"Licensing will help drive up standards and help address the issue of quality and professionalism, which is some areas, is falling short. At the heart of what we're trying to do is increase protection for the ordinary person who engages with the construction sector.
"According to research by the FMB, one third of homeowners are so worried about having a bad experience with their builder, they are putting off commissioning construction work altogether. This could be costing the economy as much as £10bn per year."
The following organisations will sit on the Construction Licensing Task Force:
Association of Consultancy and Engineering
British Property Federation
Chartered Institute of Building
Construction Products Association
Electrical Contractors Association
Federation of Master Builders
Glass and Glazing Federation / FENSA
Local Authority Building Control
Royal Institution of Chartered Surveyors
TrustMark
Which? Trusted Traders
Source: FMB