Latest global markets report from Turner & Towsend sees New York topple Zurich as the most expensive for property development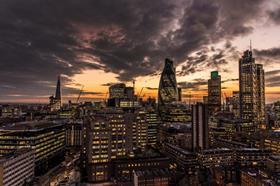 London has dropped to fifth position in Turner & Towsend's latest global survey of the most expensive cities to build in.
The fall comes despite the cost of building in London jumping by 5% over the last year to US$3,214 per m2 and the consultant forecasting a 4.1% increase in construction costs for 2017.
T&T said the capital had dropped down the rankings behind the likes of New York, which has taken top spot this year, due to the weaker pound since the Brexit vote last June. Yet, construction costs in London are being buoyed by the pipeline of infrastructure work and the ongoing skills shortage.
Regional hotspots are also driving up construction costs across the rest of the UK with the north of England to hit 3.6% cost price inflation this year, up from 2.9% last year.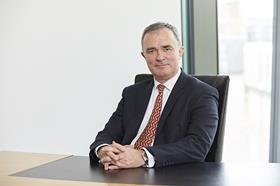 Steve McGuckin, global managing director for real estate at Turner & Townsend, said: "London has long been the engine room of the UK construction industry, but the market in northern cities is starting to pick up steam.
"The devaluation of sterling has woken foreign investment up to the opportunities in many other UK regions, and Manchester in particular has emerged as the most attractive alternative to the capital – as can be evidenced in the huge volume of high rise schemes and residential activity."
Globally construction costs are predicted to increase by 3.5% this year, slightly down on last year's 3.6% increase, driven by the skills shortage and the likes of Buenos Aires in Argentina anticpated to see another double-figure hike in construction costs, T&T reported.
However, commodity-reliant cities such as Perth in Western Australia and several Middle Eastern and Asian cities are expected to see little in the way of construction price rises this year due to a slump in development activity on the back of after-effects of the crash in the commodities markets.
The skills shortage is affecting over half of the 43 markets surveyed and with 60% of the markets consider to be 'warm, hot or overheating' T&T is calling for increased investment in technology and new methods of construction and better use of data to manage costs and boost productivity in the sector.
McGuckin said: "As more markets report skills shortages than ever before in the history of this study, it is clear that construction is not doing nearly enough to tackle this issue, which if not addressed has the potential to become a crisis."